Wednesday's Korner is now being continued in a blog format so go here for updated links and information.

Wednesday's Korner

presents

Favorite Daring Television Shows
---
"Death is on your heels, baby, and sooner or later it's gonna catch you. And part of you wants it. Not only to stop the fear of uncertainty, but because you're just a little bit in love with it. Death is your art, you make it with your hands day after day. That final gasp. That look of peace. Part of you is desperate to know what it is like. Where does it lead." -- Spike in Buffy the Vampire Slayer's episode "Fool for Love"
---
---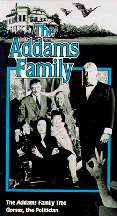 The Addams Family TV Series
John Astin television/movie bio
John Astin Professional Bio from E.A. Poe's Once Upon A Midnight
---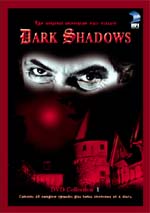 DARK SHADOWS COLLECTION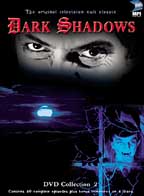 Dan Curtis talks with Fangoria about Dark Shadows

---


Biography: Edgar Allan Poe
---



HAPPY TREE FRIENDS
---

Food Network's The Iron Chef including recipes
Unofficial site for all things Iron Chef
The Iron Chef Drinking Experience
Reverse Engineered Iron Chef Recipes
Iron Chef Action Figure Theatre
---
Fly on the Powerpuff Girls plane
News about the Powerpuff Girls
Interview with Roger L. Jackson who plays Mojo Jojo on the Powerpuff Girls
The Powerpuff Girls are one of the 219 tv shows listed
The Powerpuff Girls Soundtrack Heroes and Villains
Delta Express Jet promotes Powerpuff Girls
Goth Powerpuff Girls, I kid you not.
---


Six Feet Under is an original HBO series created by Alan Ball (American Beauty)
Wednesday13's favorite character, Claire Fisher, is played by Lauren Ambrose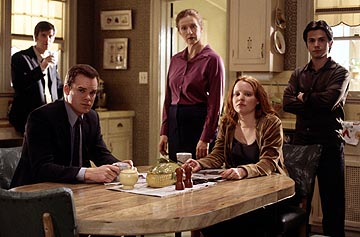 ---

We Buffy the Vampire Slayer Fans really miss the show! Find all of your favorite episodes on the DVD Box Sets!


Buffy the Vampire Slayer: seen on FX and on your local affiliate on the weekends.

Once More With Feeling was nominated for an Emmy for Outstanding Music Direction in 2002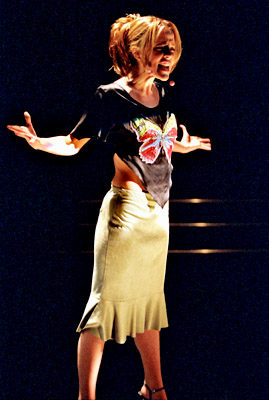 and the Buffy the Vampire Slayer episode entitled Hell's Bells was nominated for Outstanding Hairstyling For A Series, Outstanding Makeup For A Series (Prosthetic), and Outstanding Makeup For A Series (Non-Prosthetic)

Salon talks about the most daring episodes of Buffy the Vampire Slayer
'Buffy' Sex Scene Had to Be Trimmed
Other Buffy sites:

BTVS-TabulaRasa: They believe in Spike's redemption - excellent whole accounts of past episodes!
Action Figure Theatre with Spike aka William the Bloody and take a moment to look at the rest of this James Marsters site

some of the latest news on Buffy and related cast members
any Buffy-related links that are not on Wednesday's Korner can be found here
---
Let's have a moment of silence for these canceled shows, outstanding yet a victim of a corporate ratings system.


You may find your favorite show is released as a DVD box set. Check out these deals!
---
The award-winning Angel fighting to the bleak, bitter end.
Joss Whedon is not yet finished. I still hope for more Whedonverse in the cinema or on television in the near future.
Thank you, Mutant Enemy, for 8 amazing years of Joss Whedon's soulful and empowering vision.
Thank you David Boreanaz for taking the risks to make Angel one of the best shows television ever offered.
Thank you Alexis Denisof for showing Wesley is strong, brave and a good lover.
Thank you Charisma Carpenter for the visions, the empowerment and the big smile we all miss.
Thank you Amy Acker for playing a vulnerable yet brave fighter, transforming to an evil power that could still provide solace.
And thank you James Marsters for being Spike for so many years and hundreds of wonderful moments, too many to mention.
To Vincent Kartheiser, J. August Richards, Andy Hallett, Stephanie Romanov, Christian Kane, and the late Glenn Quinn, there is forever a hole in television without your characters bringing to life the story that so inspired millions to fight the good fight!
E! online's TV Gal Amy Amatagelo talks about her favorite episodes of Angel

Angel set items up for auction
Other Angel sites:
Angel's Night lists international times when you can find Angel on television
Angel syndicated on TNT, daily showings > schedule

Salon's City of Angel feature
Dark Side of the Nets compendium of Angel-related sites
---

"Miss Match" has been cancelled and the viewers will not likely see the remaining episodes. Write to NBC if you want to see the remaining "Miss Match" shows.

Starring Alicia Silverstone as Kate Fox




Guest star appearances with Angel's Charisma Carpenter as Serena Lockner



Review of Charisma Carpenter's guest appearances on "Miss Match" and check out the interview with Charisma about her appearances.

Other guests are Nathan Fillion as Adam Logan. Scroll down the page further for great news about Firefly in the movies!
---
Wonderfalls had only 4 episodes aired before being cancelled. Save Wonderfalls campaign is underway.

BBC Cult TV News Reviews "Wonderfalls"

Tim Minear, Executive Producer for "Wonderfalls" interviewed
---
Firefly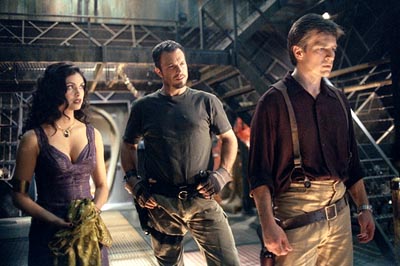 get Firefly on DVD today!

Nathan Fillion (Far Right in pic), stars in Hollywood Division: at FOX, Nathan Fillion ("Miss Match," "Firefly") is replacing Matthew Settle in the drama "Hollywood Division" from Universal Network TV's "Hollywood Division," airing in September 2004. Fillion will play a police detective.

Nathan Fillion's remaining episodes of "Miss Match" have yet to be aired on NBC. They already aired "Who's Sari Now?" Let's hope we see these remaining episodes:

"Forgive or Forget" (episode # 1.14) 2004
"Divorce Happens" (episode # 1.13) 2004
"Miss Communication" (episode # 1.12) 2004
"Who's Sari Now?" (episode # 1.11) 15 December 2003
Write to NBC if you want to see more Miss Match shows.

Stay tuned here! Firefly is going to be released as a movie called Serenity


---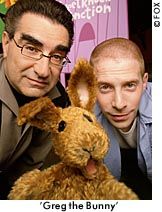 TV critic David Bianculli reviews two new Fox comedies: Andy Richter Controls the Universe, about an office worker with an active imagination, and Greg the Bunny, a comedy mixing people and puppets in an unusual way. (RealAudio)
---
DVD out May 11, 2004!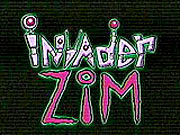 Sci-Fi Channel Reviews Nickolodeon's Invader Zim
RevolutionSF interviews Jhonen Vasquez
---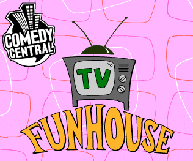 the X Presidents graphic novel written by Robert Smigel and Adam McKay and the animated cartoon was also on TV Funhouse

Fresh Air interview with Robert Smigel (RealAudio)

Time Magazine's feature article "For Him to Poop On!"

Time Magazine's Interview with Smigel
---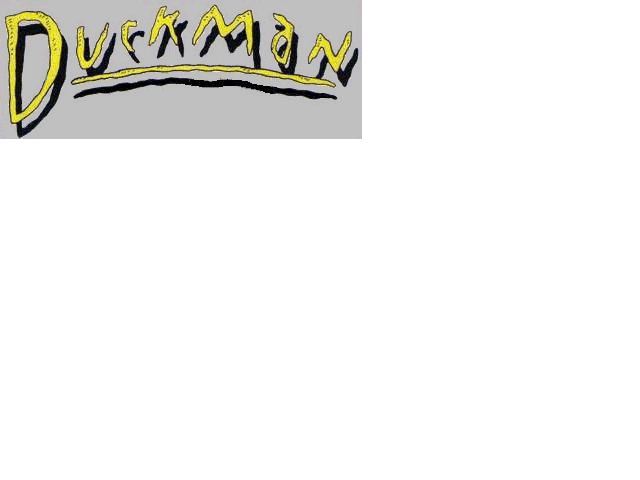 on Comedy Central

The Duckman Information File
SportsHollywood: 10 Questions with Duckman
---

get the special limited edition DVD set!
interview with Freaks and Geeks creator Paul Feig
RetroWeb's Freaks and Geeks site
Mighty Big TV's FAQ on Freaks and Geeks
Too Good and Weird: The Happy Life and Inevitable Death of Freaks and Geeks
Giant Robot's msgbrd forum for Freaks and Geeks vs. Undeclared
---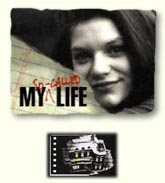 My So Called Life
Here's some news on future airings on TV!

---
---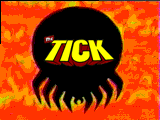 The Tick
---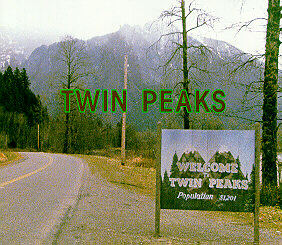 Twin Peaks
---
Animated TV .wav files
---
Tell the Korner about a television show or event.